It took me a really long time to get into coffee. Before my night-shift days, I didn't have a practical reason to indulge. And even when caffeine seemed like a necessity, coffee was an acquired taste.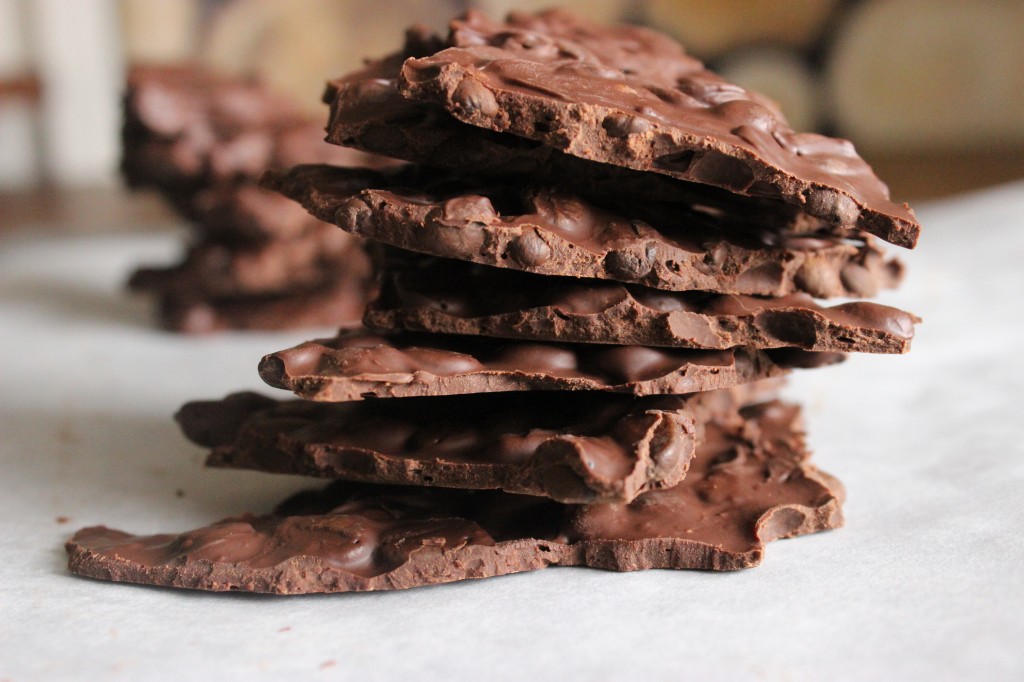 Things change. Taste. Acquired.
I could wax poetic about my love for coffee, but so could any other convert. It's one of the delights of my morning. There are few rituals that make me as reliably happy as my french press (my french press that my significant other sometimes uses to bring me coffee before I even get out of bed. I swoon).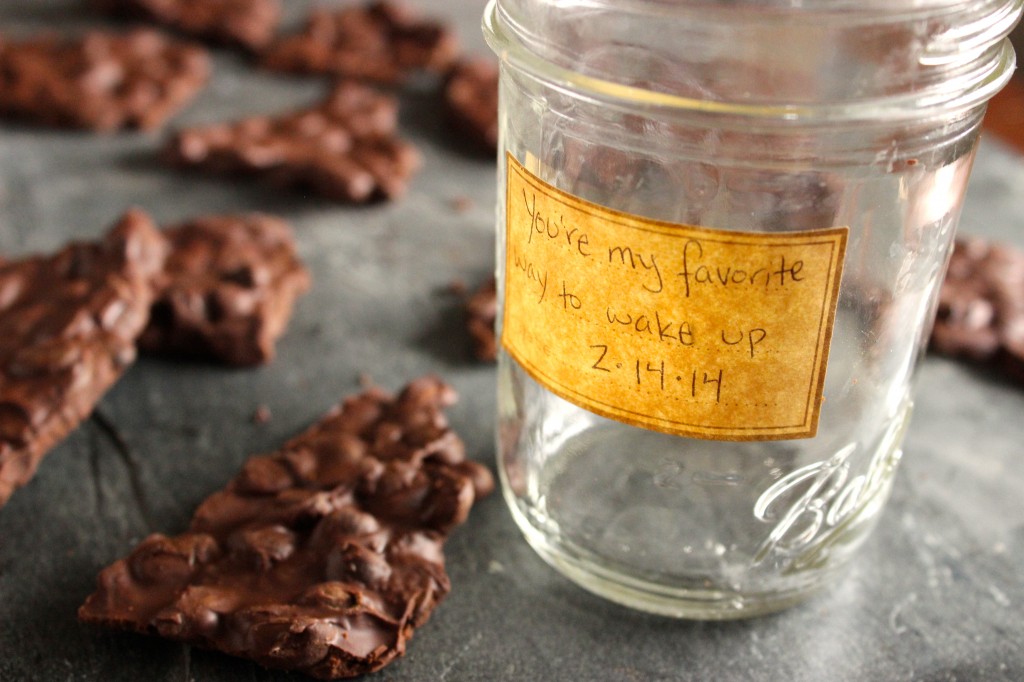 It's almost Valentine's Day, and I think that means the internet is supposed to talk about pairs–whether you like them or you don't, whether you're part of one or you're not. And I guess I'm all for that, as long as at least one of the pairs we talk about is coffee and chocolate, and as long as we get to eat that later.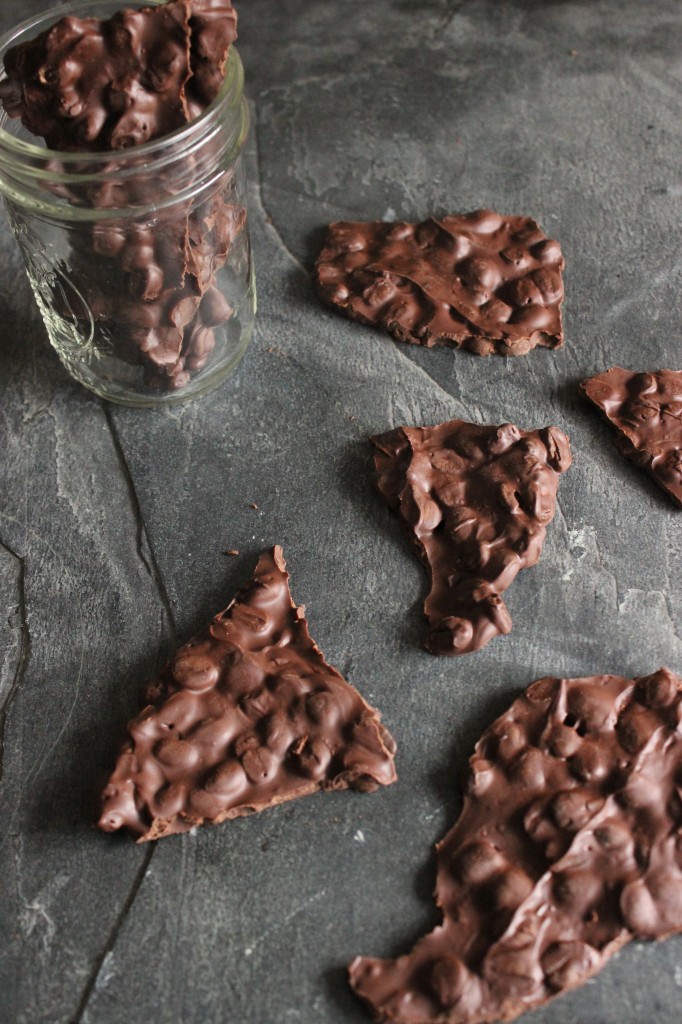 Note: This pairing is not casual. There is a not-insignificant amount of coffee in this. Adjust as desired.

Chocolate Covered Espresso Bark
Ingredients
6 ounces dark chocolate
¾ cup espresso beans, unground
Instructions
In a double boiler, melt dark chocolate until smooth. Stir in espresso beans, ensuring beans are entirely coated.
Pour chocolate-espresso mixture onto ungreased parchment paper. If necessary, use a spatula to spread the chocolate until the beans are approximately single-layer.
Allow chocolate to set until firm, then break into pieces for serving, gifting, or storing. Bark will keep in a sealed container at room temperature for up to 1-2 weeks.