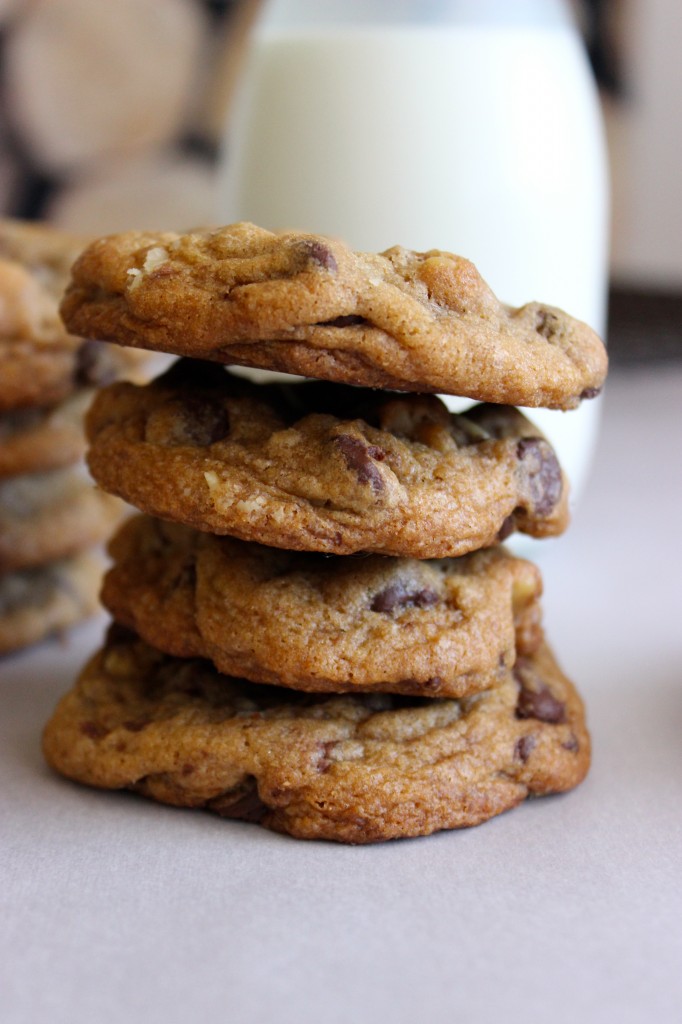 I need a business-casual outfit that screams "I am reliable! Let's make flashcards together! But also sometimes go to happy hour!"
…How does one pull that off without trying too hard?
Growing up, I was 100% not the cool kid in school. I was way outside of anything awesome or awful, safe in the largely unnoticed neutral zone. So picking out an outfit to wear on the first day of school required about.00094 seconds of thought.
The day before grad school orientation (which has a "business casual" dress code and opens with a photo session what is up with that???), I have tried on 9. What says "Please like me, people who have interests similar to mine" and won't make me look fat in photographs? This was never a relevant question in grade school, but then I (almost) always had friends walking in.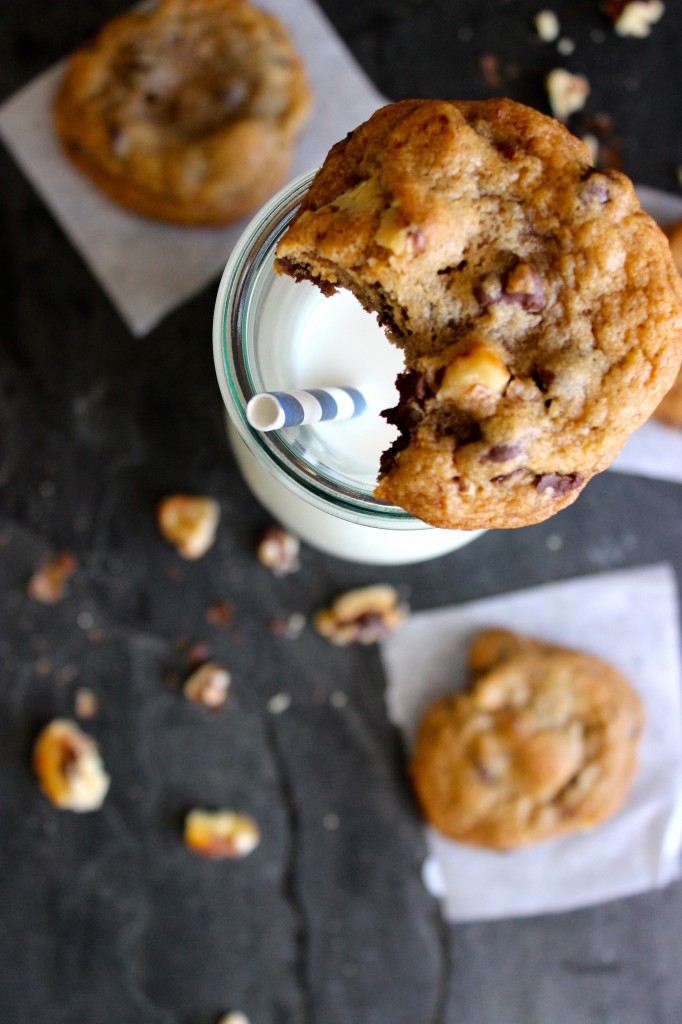 I'm better at food than fashion: I think the answer to getting someone to like you is almost always cookies. Especially these cookies–the Tollhouse ones that have been on the bag forever, but thicker, with chunks of chocolate and toasted walnuts, and some sea salt on top if you're feeling a little unconventional. These are classic, timeless, eat-them-with-milk-and-make-friends cookies.
Or something like that.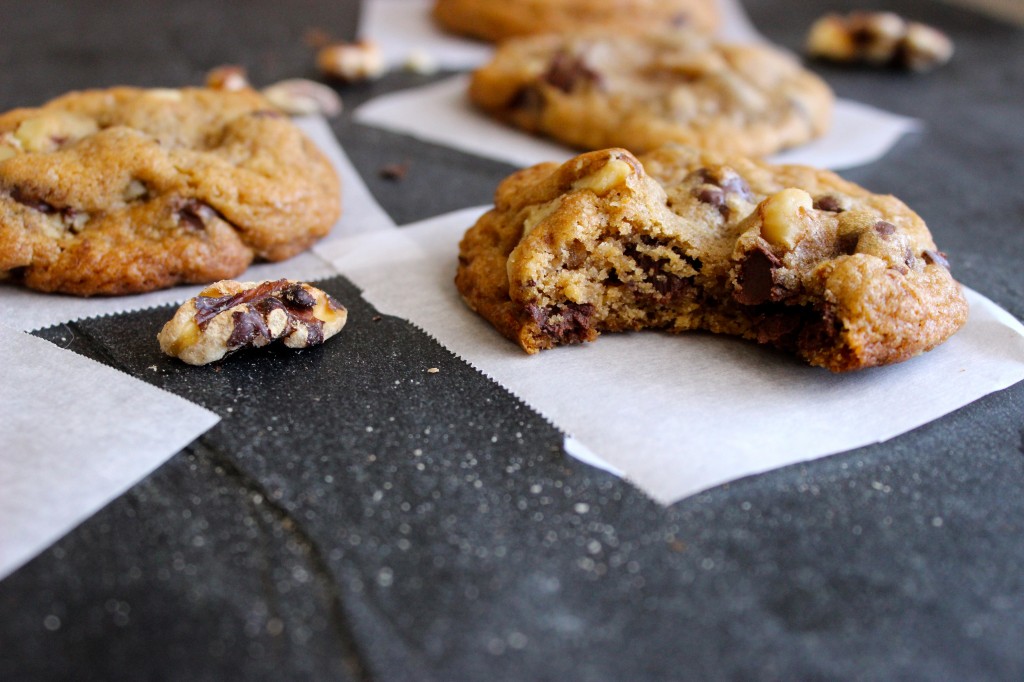 Walnut Chocolate Chunk Cookies
Author:
Adapted slightly from the TollHouse Chocolate Chip Cookie recipe
Ingredients
1 cup/2 sticks unsalted butter, softened
1 cup brown sugar
¼ cup white granulated sugar
1 tablespoon vanilla paste (may substitute vanilla extract)
2 large eggs
1 teaspoon baking soda
1 teaspoon salt
2½ cups all-purpose flour
10 ounces dark chocolate, chopped
1 cup chopped walnuts, toasted
Instructions
Preheat oven to 375 degrees fahrenheit. Line 2 baking sheets with parchment paper or silpat baking sheets.
In a large mixing bowl, combine the butter, sugars, and vanilla, stirring until smooth.
Add eggs, mixing completely after each addition.
Sift flour, baking soda, and salt into batter in 3 parts, stirring well after each addition.
Fold in chopped chocolate and walnuts.
Refrigerate the dough for at least 1 hour.
Drop dough onto prepared baking sheet in rounded tablespoons, leaving 2 inches between cookies for spreading.
Bake for 9-11 minutes, until golden brown. Remove from oven, allow cookies to rest for 2 minutes before removing to cool.