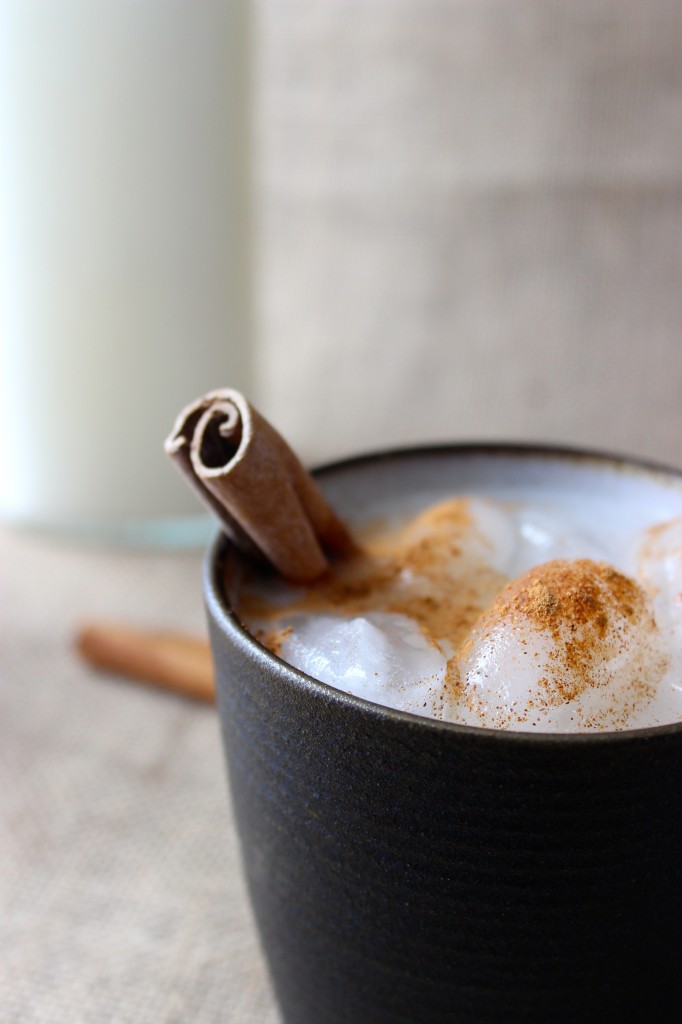 Horchata is a sweet rice-based drink from Latin America that's served over ice and topped with cinnamon. It is literally made of sugar and spice and everything nice.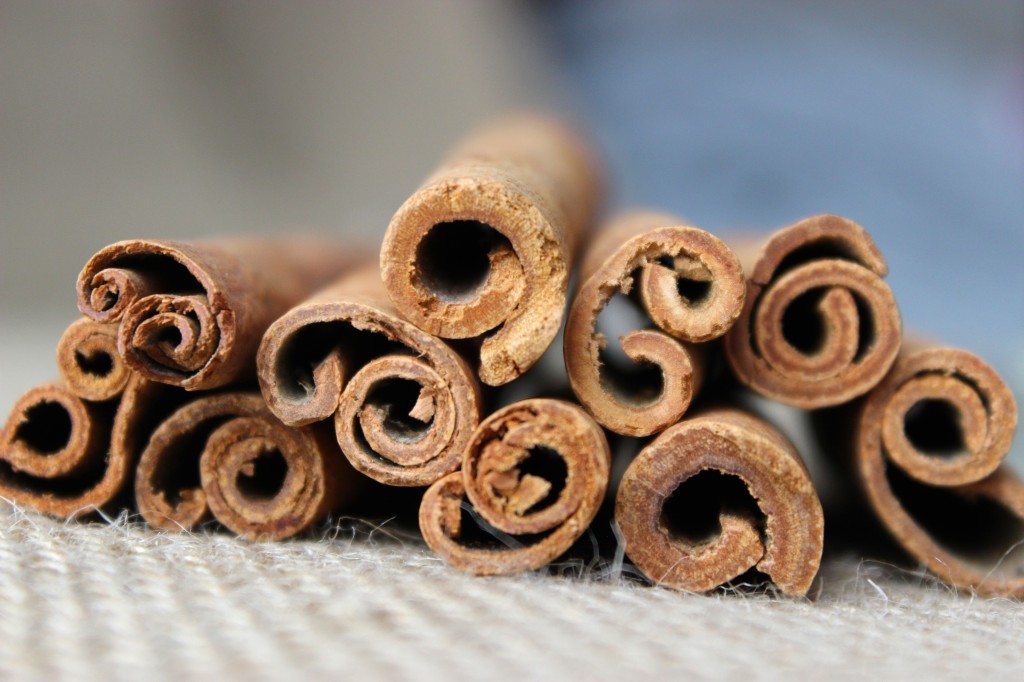 The rice is soaked in water for about 10 hours, and then blended, and then the mixture is strained through a cheesecloth. The result is a white, mildly elemental base for a drink, which is then flavored with sugar and cinnamon.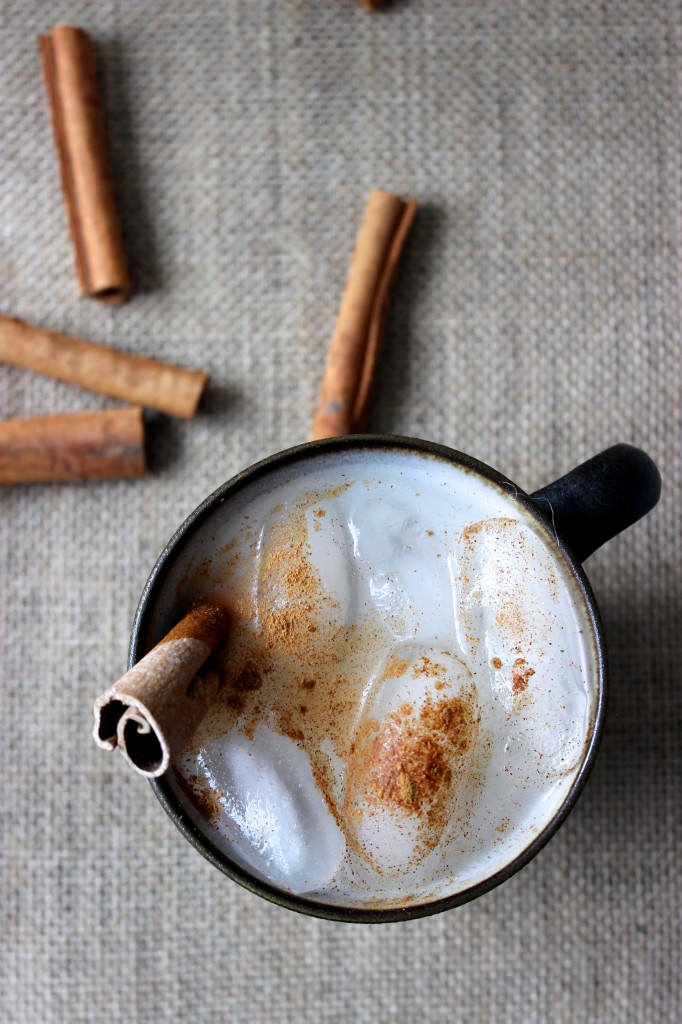 I would take this over sweet tea 100% of the time, but let's not tell my fellow Georgians. I used to be able to buy this at the supermarket by my Austin apartment, and when I'm homesick (which is a lot, in these early days), this is inevitably what comes of it.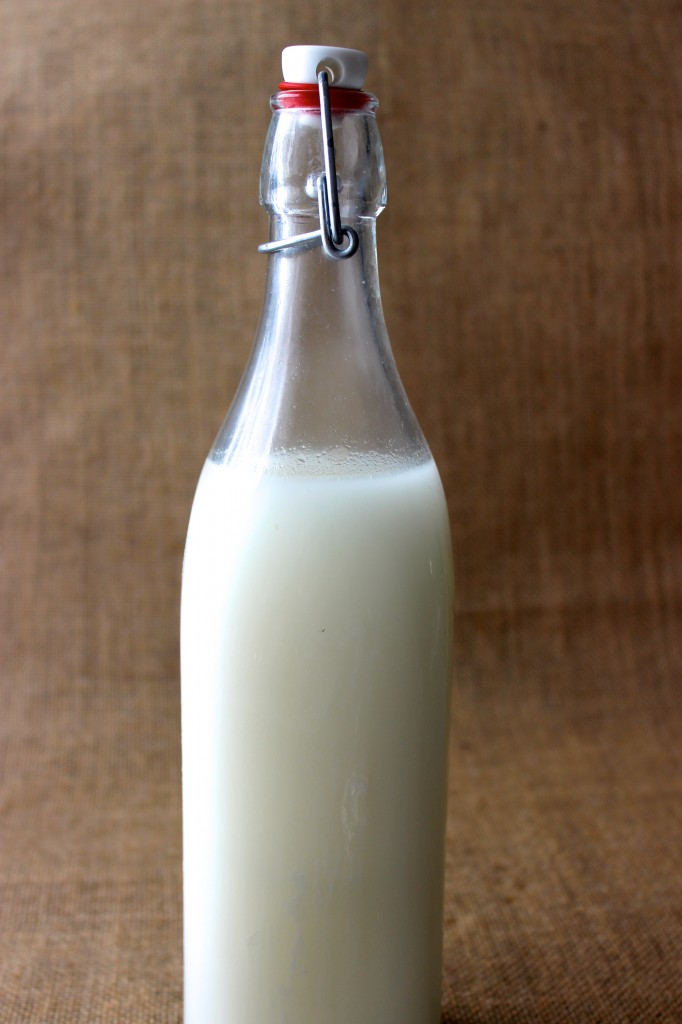 The recipe below has (a smattering of) cashews–you can substitute in almonds, if they're blanched/peeled, or omit the nuts entirely and just soak/blend the rice with the same amount of water. More nuts will make the drink creamier, less nuts will (depending on who you ask) make the drink more authentic.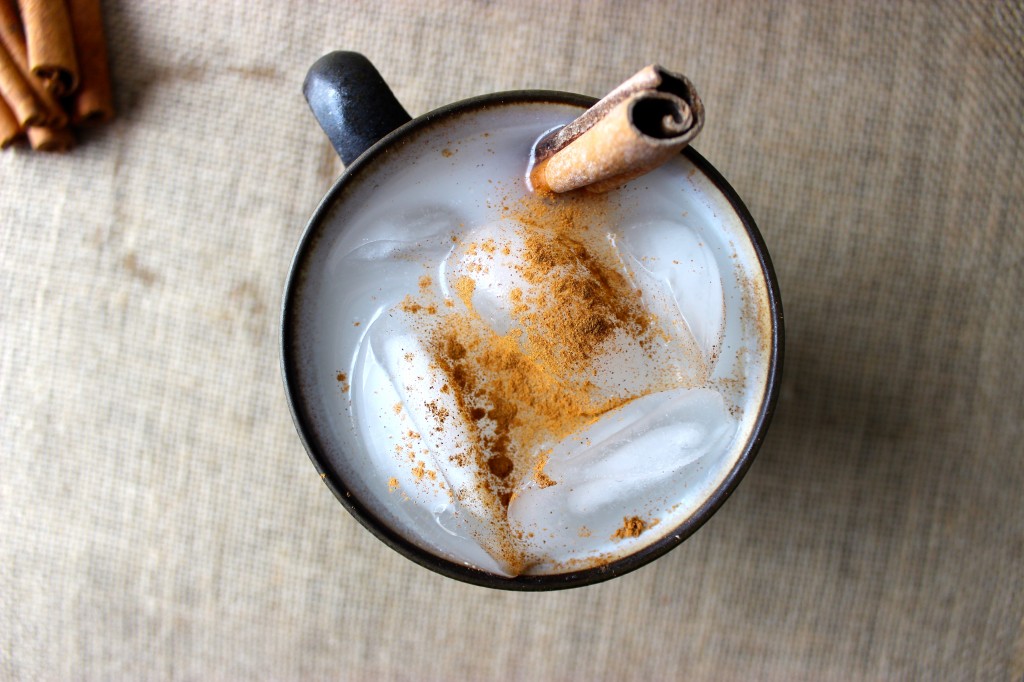 Cheers.

Horchata
Ingredients
1 cup long-grain white rice
¼ cup whole raw cashews
5 cups water, divided
2 short cinnamon sticks (more may be desired for garnish)
½ cup white granulated sugar
ground cinnamon for garnish (optional but recommended)
Instructions
Combine rice, cashews, and 2 cups warm water in a blender. Pulse for 10 seconds--enough to break up the rice, but not enough to pulverize it.
Transfer the rice and water to a jar or other closed container. Allow to soak, at room temperature, for at least 8 hours.
Remove cinnamon sticks and blend rice and water together until rice is pulverized.
Strain liquid through a double layer of cheesecloth or very fine sieve into a pitcher.
Add 3 cups cold water and sugar, stir to combine.
Serve over a generous helping of ice, and garnish with ground cinnamon and/or cinnamon sticks.