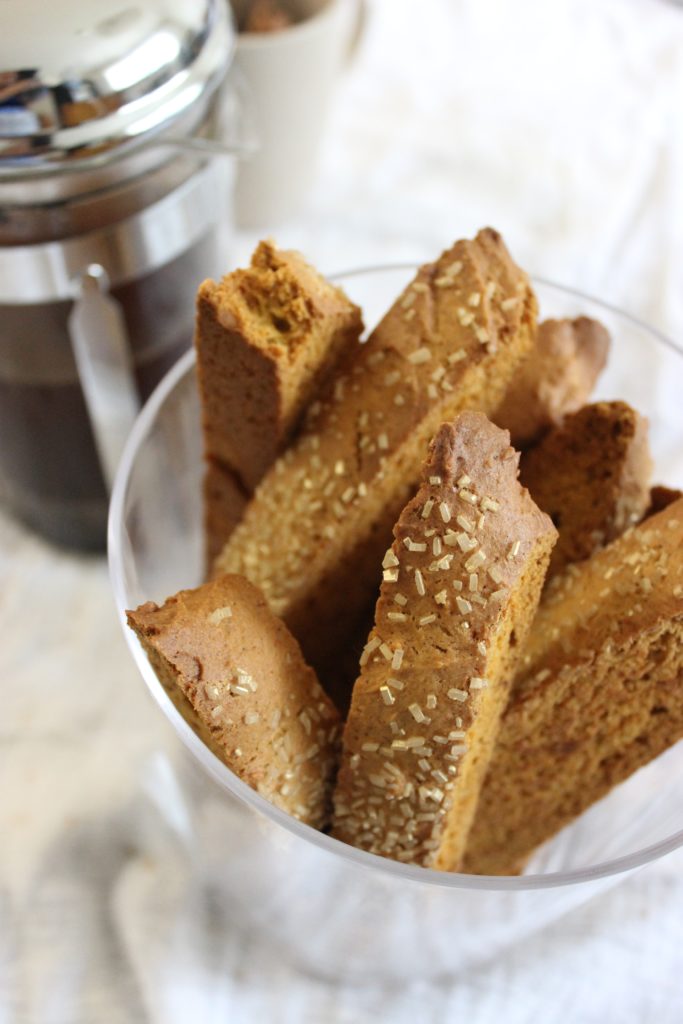 Life has taken me to a place where fall actually looks the way it does in magazine photos–there are vibrantly changing leaves, pumpkins have overtaken both grocery storefronts and farmers market stands, and people walk around wearing layers and scarves that exist for more than fashion. My closet doesn't have enough sweaters in it, but my heart is full, and I'm happy to be in a new place.
I've got a few weeks before I start my job as a nurse practitioner (WHAT? This still feels nuts to me), and since I'm a little bit in love with the kitchen in my new apartment, I've been spending a lot of my free time baking. Settling into a new place has been fun. I can't believe I now live somewhere where 1) I'll drive by a flock of sheep and a slew of farms on my way to work everyday and 2) outside my window, there are mountains on three sides (*swoon*). But even the best of transitions tend to be expensive and/or task-heavy, and so I am cherishing moments like this one, where I can sit with hot coffee and crunchy biscotti and be grateful for the opportunities I have, and the road that's gotten me here.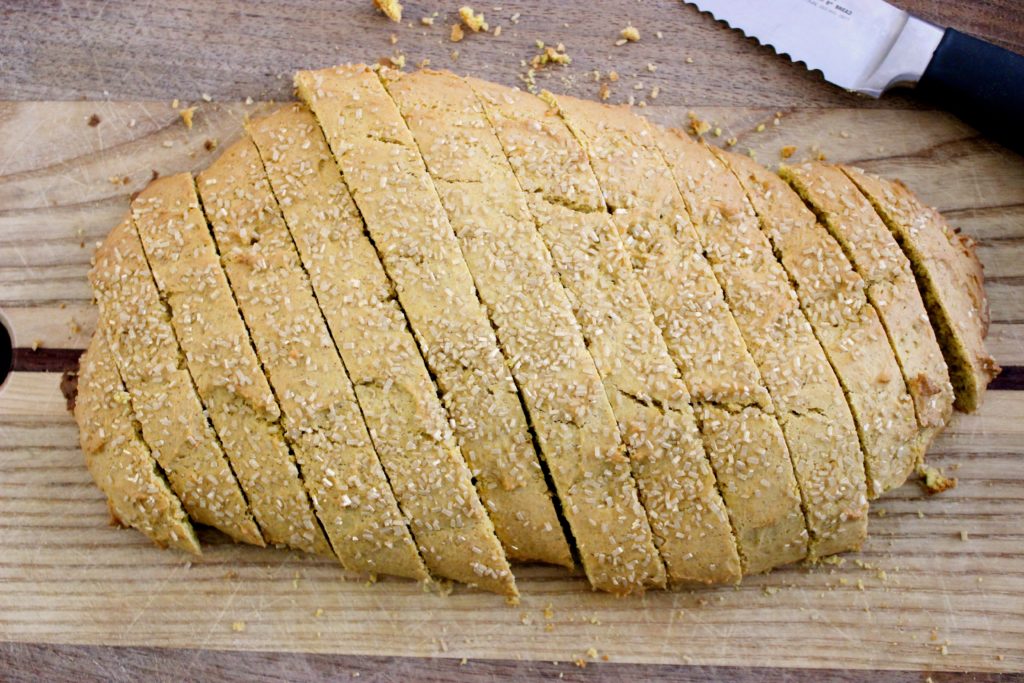 It's been a while since I've written–my last post was from September 2014, just a month after I moved to Atlanta, and about 3 weeks after I started the MSN program at Emory. It was a very busy 2 years, as I suspect is true for most graduate programs. I caught a lot of babies, and stitched up a lot of wounds, and talked with a lot of people about healthy living, which I suspect is true for only the best of graduate programs. My midwifery rotations were with a high-volume, hospital-based OBGYN/midwifery practice, where my preceptors were kind, and patient, and brilliant. My nurse practitioner rotations were all over, but heavily emphasized urgent/emergent care, where my preceptors were, again incredibly kind and patient. The best part of my education, hands-down, has been the mentors.
Since I previously worked as a labor & delivery nurse, I kind of went through school thinking that I'd end up working primarily as a midwife. After graduating though, I decided to focus on working as a family nurse practitioner (FNP), at least for the time being. I fiercely miss midwifery, but want to make an investment in being a well-rounded healthcare provider–and at this point in my career, that means attending fewer births, and spending a lot more time treating chronic diseases. There is so much to learn!
But first, coffee. With biscotti.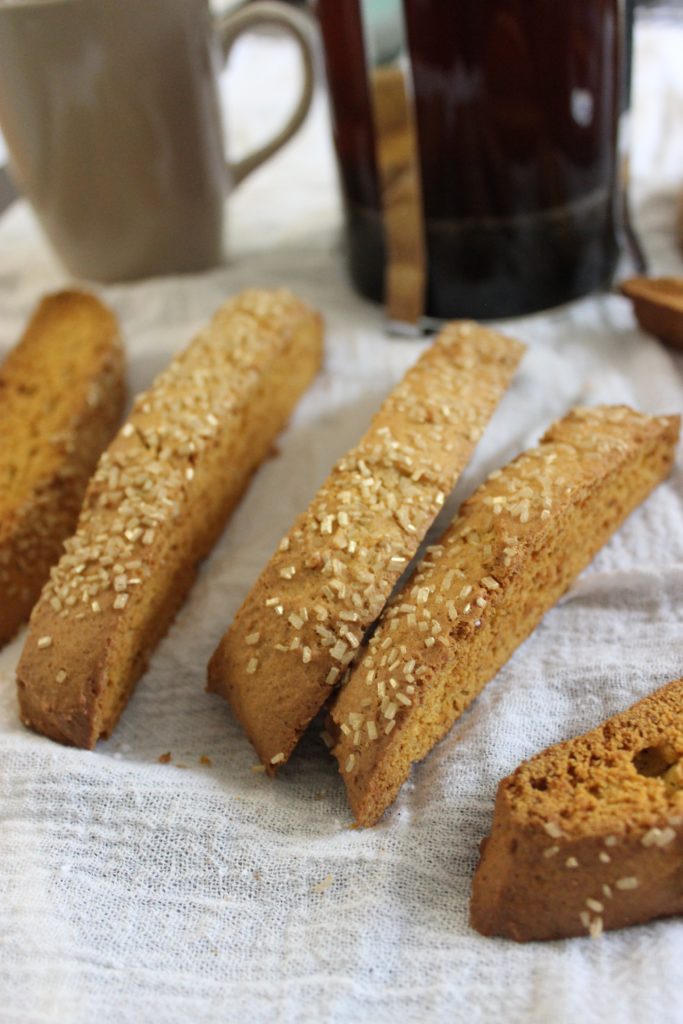 Recipe notes:
The recipe below is from King Arthur Flour, with the tiniest of adjustments–I didn't have pumpkin pie spice, increased the salt slightly, decreased the second cooking time, and made my biscotti in a single loaf, rather than in 2 loaves.
When the biscotti is put on the baking sheet to form a loaf/rectangle, it will seem impossibly sticky–using a wet spatula, as suggested by KAF, is very, very helpful. Don't stress too much about the rectangle, though–it's going to be cut up, and any mistakes or uneven edges on the loaf are going to look imperceptible on a single biscotti.
This recipe is a good base for a seasonally-appropriate biscotti, but it's practically begging to be customized. The dough can be augmented with a half-cup of toasted nuts, the loaf can be generously sprinkled with coarse sugar or spices (my favorite, and what is shown here), or the cool biscotti can be dipped or drizzled with chocolate–let me know what you make!
Pumpkin Biscotti
Author:
King Arthur Flour
Ingredients
4 Tablespoons unsalted butter, softened
⅔ Cup granulated sugar
1¼ teaspoon cinnamon
¼ teaspoon allspice
¼ teaspoon ground ginger
¼ teaspoon nutmeg
1½ teaspoons baking powder
heaping ½ teaspoon salt
1 teaspoon vanilla
1 large egg
½ cup pumpkin puree
2 cups unbleached all purpose flour
Optional: coarse sugar, melted chocolate, toasted nuts, for topping/addition
Instructions
Preheat the oven to 350 F and prepare a baking sheet with baking spray or parchment paper
In a medium bowl, cream butter and sugar together. Add baking powder, spices, salt, and vanilla, stir until smooth.
Add egg and pumpkin puree, stir until combined.
Add the flour in two/three batches, stirring well between additions (optional: if including nuts, fold them into dough now)
Turn dough out onto pan, and shape into a 12 inch x 3 inch log. Dough will be sticky, and a wet spatula may be useful to shape the dough (optional: top with coarse sugar or cinnamon sugar)
Bake in oven for 25 minutes
Remove the biscotti and reduce heat to 325 F. Let the biscotti cool for 5 minutes, then use a serrated knife to cut the loaf diagonally into ¾"-1" slices.
Return biscotti to pan, edge-side down.
Bake for 30 minutes, until golden brown and crunchy. When cooking is complete, turn off the oven and crack the door open--allow biscotti to cool in place.
Yields 12-16 biscotti, which will keep for 3-5 days wrapped at room temperature.